They have some great stuff on there!
and I did some spring cleaning:
if you have not shopped ETSY for vintage yet you should.
Post something you want to sell, and sell it here, ebay fee FREE zone. oh, that was lame.
anyway, I will kick start it.
I have a pair of shoes I bought and totally didnt fit my tiny feet :(
I am just asking what I paid for them with shipping.
I think the Flat rate for shoes is like 8.95.
So
$20.00 shipped
is what I am looking to get.
Here are some pics:
Alligator? Croc skin 50s/60s pumps.
They have cute bows on the top, and are in SUPER fantastic Condition.
the size in the shoe reads 7AA
measurements inside the shoe are:
length 10"
widest point 3"
heel 2.5"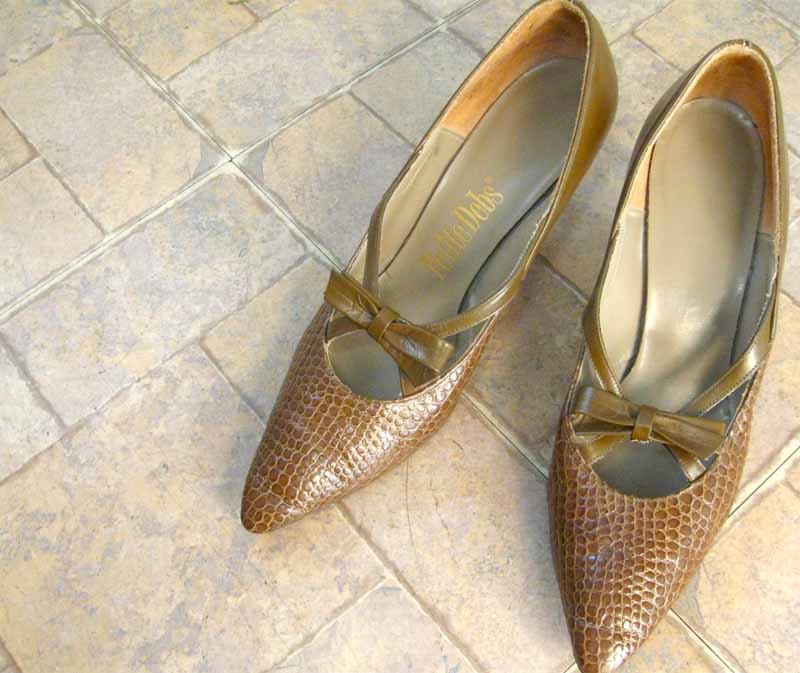 (
more pics here
Collapse
)
Hey guys! Whoa, ghost town in here. lets get things rolling!
This was a total bummer, I got this dress without trying it on, and it did not fit :(

I would like to just state, that this is a community for selling personal items, Hell even if you are resaling for business that is fine.
But
DO NOT POST YOU EBAY ADS HERE

I made a community specifically so we would not be spammed with that rubbish.
So please, take it to an ebay community if you want to spam and ebay Advert.

- - -

I dont care if you have a ebay link to one or a few items. But if you have a "shop" on ebay dont advertise here. plz.
:)

Have a good day!
AGAIN.
Current Mood:

content
hey guys, I just nabbed these shoes and to my severe heartbreak they DO NOT FIT ME :(